ADEPP365 is the gateway to our

Intellectual

Materialization

collaborative

successful

solutions.
ADEPP 365 is a holding gathers four independent companies together. It aims to realise the ADEPP Training, Consultancy & Engineering Services and R & D programs through an advanced web based 3D collaborative platform.

ADEPP stands for "Analysis & Dynamic Evaluation of Project Processes". It combines dynamic simulation of processes with risk models on a user-friendly and interactive support.

ADEPP 365 has ambition of going beyond the scattered social networking and facilitate realisation of the collaborative projects from idea and concept to engineering and manufacturing using the rapid prototyping techniques.

ADEPP 365 serves all sectors of activities including Oil & Gas, Refineries, Chemical, Petrochemical, Pharmaceutical, Food Processing, Automobile, Railway, Aeronautics, Marine, Mining and Industrial Manufacturing.



---
Organisation Chart - ADEPP Academy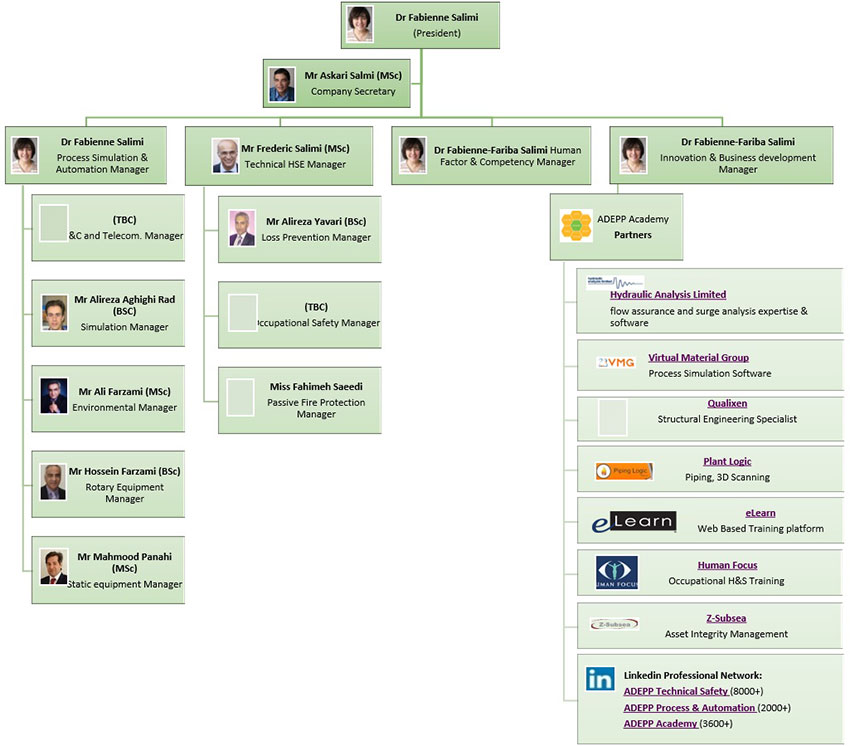 Organisation Chart - ADEPP Emen Faryand Kish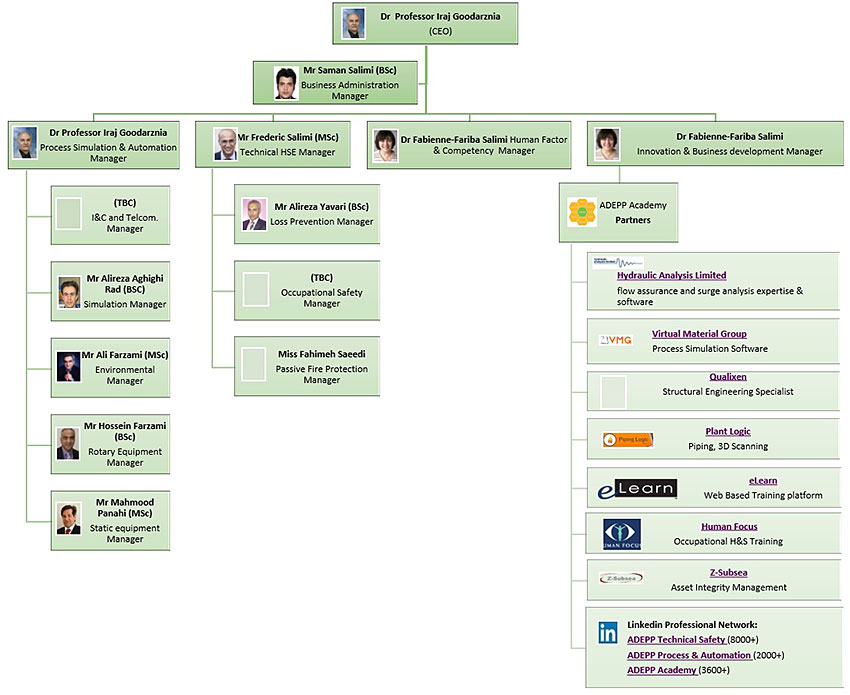 ADEPP Trusted By: