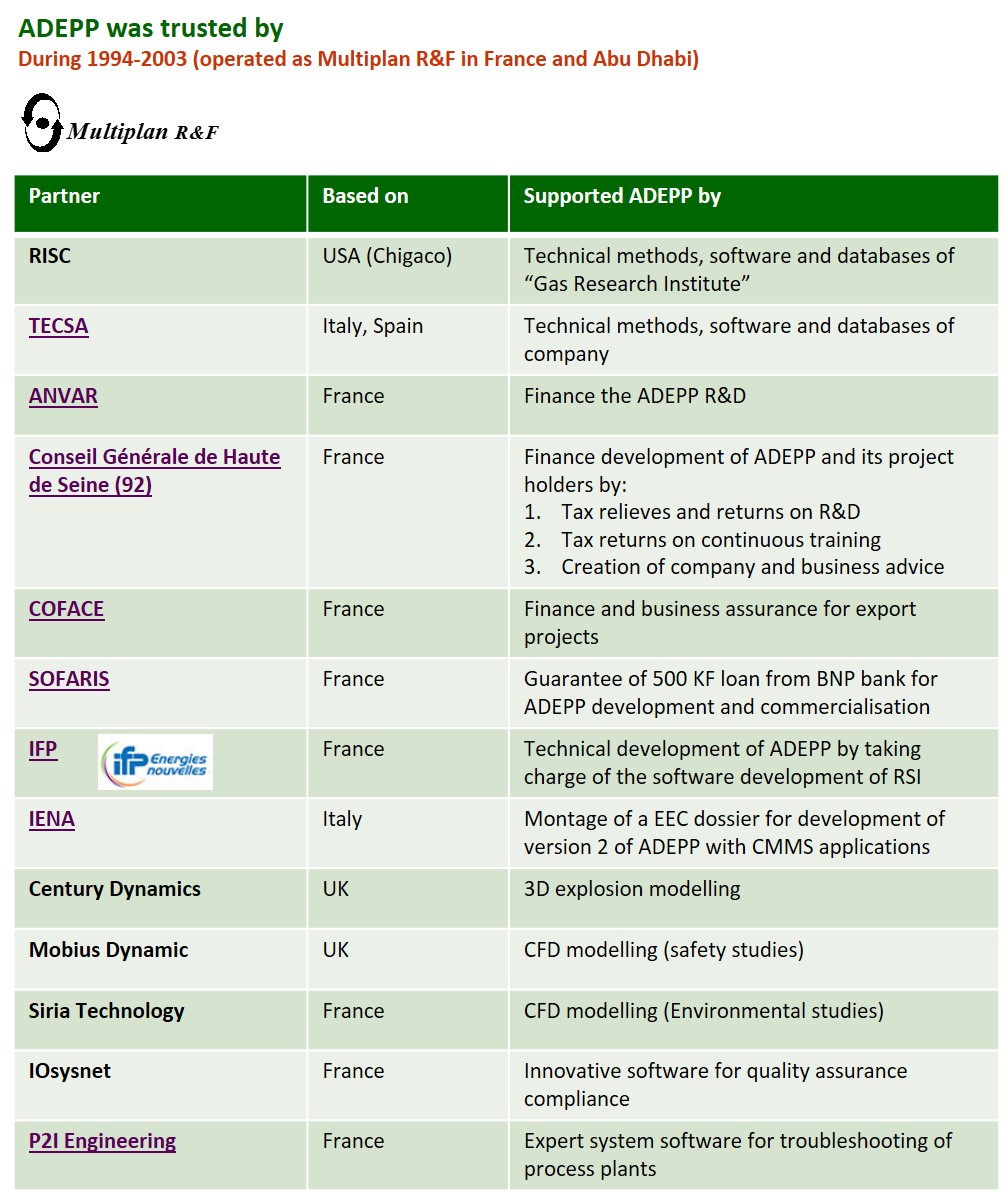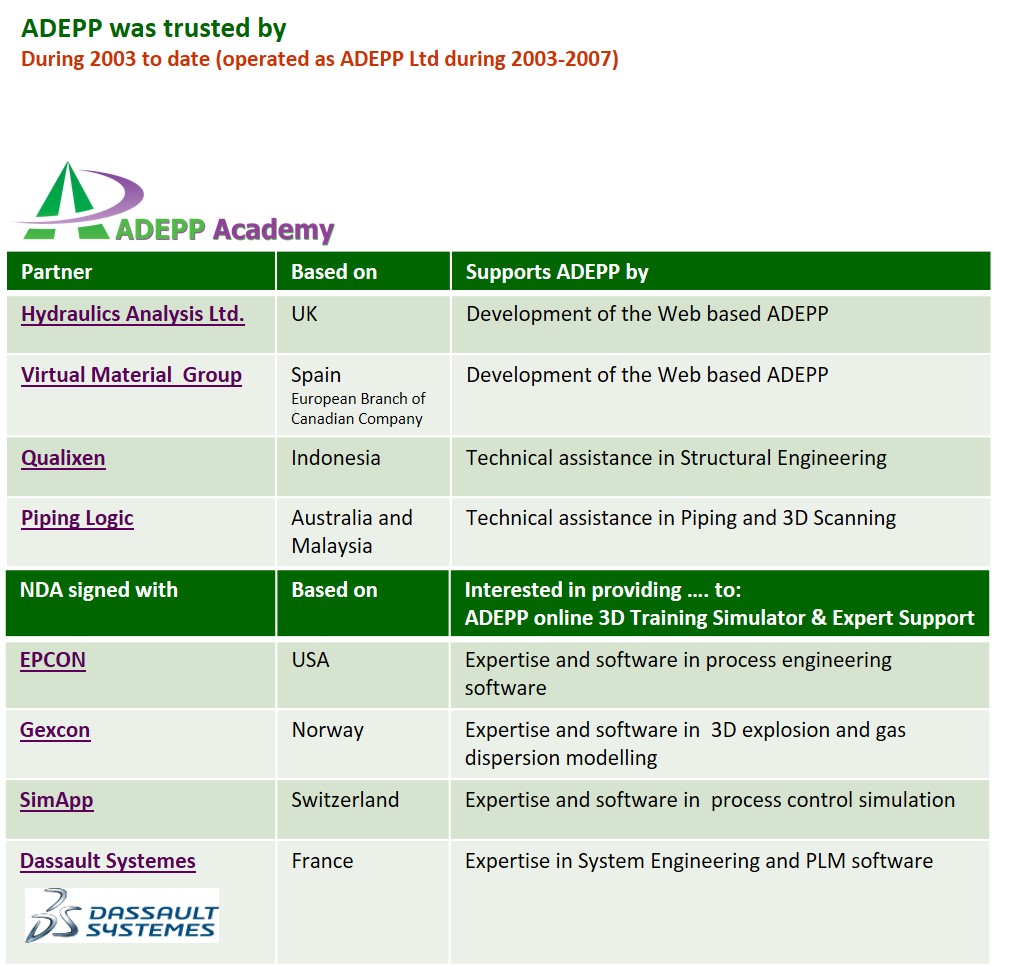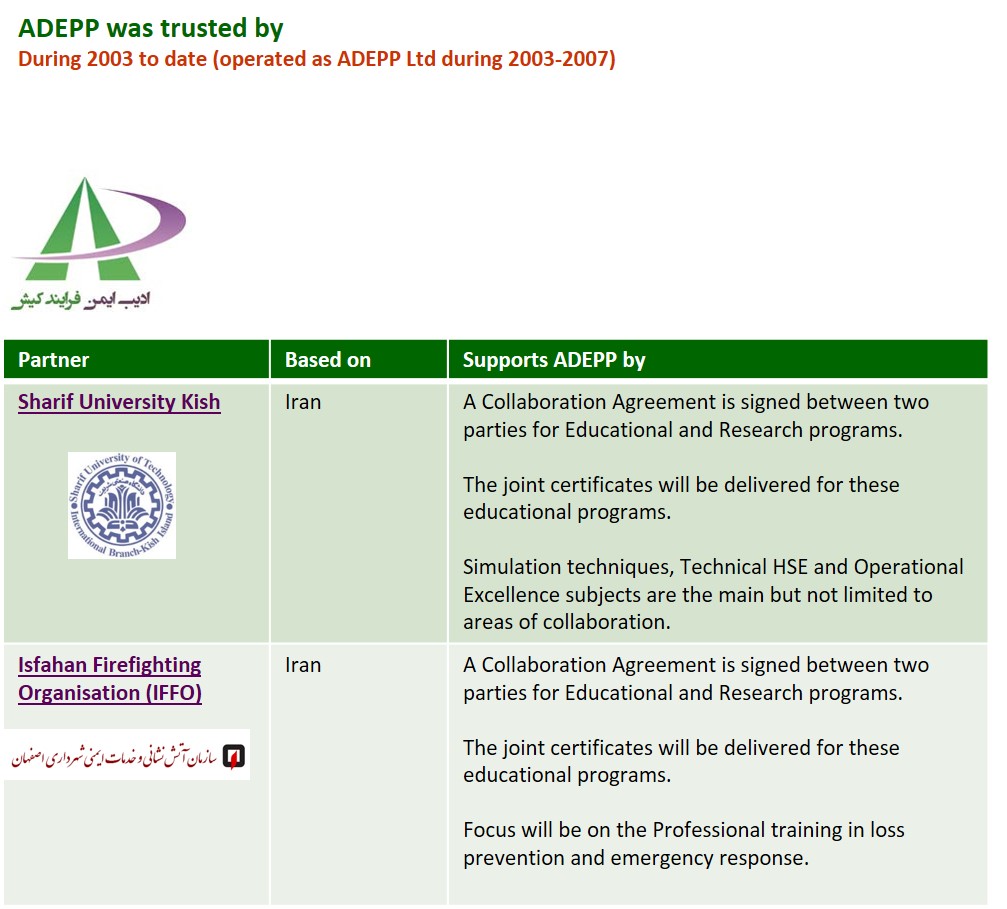 ADEPP has been developed in 1994 by Fabienne F. Salimi expert in Dynamic Simulation and Frederic Salimi expert in Safety and Reliability in France. The French governmental bodies and industrial organisations such as IFP and ANVAR have supported development of ADEPP both financially and technically.

Version 1 of ADEPP HSE Toolkit was developed on dynamic simulation platform of Winsim product of RSI which 100% was bought by IFP in 2000.

ADEPP is protected by APP (Agence pour Protection des Programmes) in France.

ADEPP Academy has been established in 2007 in UK to assist the industrial projects by the customised online HSE services by ADEPP monitor. In 2014, ADEPP has created a partnership with VMG and Software Solution Limited to develop the version 2 of web based ADEPP which will used as the web based OTS. ADEPP Training Platforms provides a collaborative learning platform for the distant training and e-courses associated with the ADEPP Toolkits.

Next step of ADEPP development will be the 3D visualisation and simulation.